Hambares Ramblings
Thursday, March 28, 2013
10:42PM
I saw something about a birthday... Happy Birthday
im_kalena!!!!!! I hope you had a lovely day.


Tuesday, October 4, 2011
9:07PM
Yestrday I got the call I have been waiting for! I interviewed for a spot that was finally open in a paranormal research group in my city on Saturday. Found out they want me!!! I am more than excited!
Wednesday, August 24, 2011
8:29PM - New Ghost Hunters tonight!
Whoo hoo! I know, I am weird! But I love the paranormal.
Current mood:
chipper
Tuesday, August 16, 2011
5:28PM - RL will whoop you in shape!
Someone please say that real life can be nice; ca be comforting; can occassionally not knock the wind right out of you and make your head spin - please?

The last seven days:
* Rain which caused flooding in my house.
* house flooding beget ripping out front steps and replacing, putting in gutters, installing a sump pump.
* Son had MRI to see if he will need surgery for shoulder
* Daughter broke nose right before volleyball starts and more importantly school pictures. (8th grader)

That is 4 tragedies! I was promised that they came in threes. Is this the bonus round?????

Off to laugh because crying just doesn't seem to get me anywhere .. :)
Current mood:
annoyed
Wednesday, August 10, 2011
5:33PM
Happy Birthday,
alisanne!!!!!!!
Current mood:
chipper
Friday, July 22, 2011
10:12PM
Finally had the chance to see Harry Potter part deux tonight. Saw it with my daughter. It was nice to see she shares my love for Snape! The things you learn while sharing time together!
Current mood:
contemplative
Sunday, June 12, 2011
7:56AM - Crazyiest week ever in my life!
I can't say I never want to repeat this last week, but a bit less drama would be nice. The week actually started last Thursday when the heir qualified to the MN state track & field meet in pole vaulting. He broke his school's record. His height on the pole vault also made it clear that if he was to well at state, he needed a bigger pole His school rented two poles for him (they don't own that large of a pole since they have never had a vaulted that could go that high). The heir broke the rented pole on Monday, bruising his elbow in the process - scary enough. New pole was rented. Thursday comes and the heir was going to take 5 jumps at precice toget ready for the state meet the next day. First attempt goes awry and he come crashing down into themetal vault box, slamming his back into the box. He can barely stand the pain. Haul him off to make sure he didn't break his back. Thank goodness, it was only a seriously deep back bruise. Lots of ice and ibuprophen later, he is upat 6am to get to the meet site to compete. 4 hours later and through 16 other competitors, he breaks another school record and clears 15 ft!! He is now the 2011 MN State Pole Vault Champion. He's only been vaulting since January and accomplished every goal he set this year. Next year he will have alot of guys gunning for his title, but he hasnever buckled undre pressure. I am so proud of him!

I could not get the picture to load here, so see my LJ for that:
Follow for picture
Current mood:
shocked
Saturday, June 4, 2011
Thursday, June 2, 2011
9:45PM
I just have to throw in some RL Mom bragging. My oldest - the Heir - broke his school's pole vaulting record by 5 inches today and qualified for the state meet with a 13'11" pole vault. He only started pole vaulting in January of this year after he had to give up competition gymnastics (he was nationally ranked) due to a bad shoulder injury. Pole vaulting was a god-send. He loves it almost as much as gymnatics and it is a great workout for him.
Current mood:
ecstatic
Wednesday, March 23, 2011
7:33PM
1. People who have been tagged must write the answers on their blog and replace any question they dislike with a new, original question.

2. Tag eight people. Don't refuse to do that. Don't tag who tagged you. I don't know what will happen if you don't, but I hear it's dastardly!


1. Make a list of 5 things that you can see without getting up.

The guinea pig, the heater, tv (can't miss that), fireplace, fish tank

2. How do you style your hair?

Shower, shampoo, gel, hair dryer

3. What are you wearing now?

Mugglenet long sleeve shirt, black pants, undies, socks, cat

4. What's your occupation?

Account manager for a payroll company

5. What do you hear right now?

Ghost Hunters tv show and my cell

6. What's your favourite guilty pleasure treat?

casino trip

7. What are you thinking about right now?

My track & Field season

8. Write the first word that comes to mind.

computer

9. Dog person or cat person?

both

10. If you came across $2,000 (or other currency) would you keep it or turn it in?

Turn it in.

11. What was the last thing that you bought?

all the supplies for our new motorhome

12. If you could afford to go anywhere in the world, where would you go?

South America

13. Where do you see yourself in five minutes?

itting with my feet up.

14. Last book you've read?

FPC certification textbook.

15. What are you doing this weekend?

Flying to Las Vegas to meet up with my family who are in teh new motorhome. I had to work all week.

16. If you could play any musical instrument, which one would you play?

I know how to play most, but I'd pick the Serpent. It is a sort of brass/woodwind ancient instrument.

17. How are you?

As always - great!

18. What are you doing tomorrow?

Working, going to my neices band concert, buying dog food and guinea pig hay

19. What are you looking forward to the most?

Getting out of town

I am leaving the tagging out. I'd love for 8 people to copy and paste and answer though!
Current mood:
giggly
Saturday, January 8, 2011
Sunday, December 12, 2010
11:46AM - It will be a White Christmas!
No doubt about it! 16" of new snow guarantees we will be playing in snow for a long time. Click to see the pictures!
Current mood:
of shoveling
Thursday, November 25, 2010
8:42AM - Happy Thanksgiving to all my friends!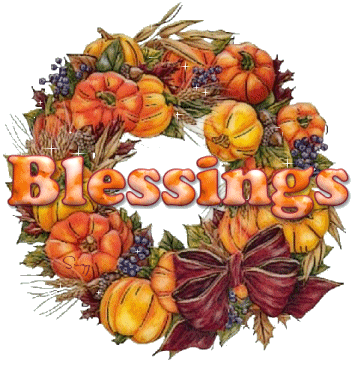 glitter-graphics.com
Current mood:
productive
Thursday, November 4, 2010
6:07PM - Arghhh!
I just have to get this off my chest:
( listen well, I will only say this once ) ( long rant, choose to read carefully )
Current mood:
hopeful
Current music: XBOX 360 music
Thursday, August 26, 2010
10:20PM
( I only seem to post when bad things happen. This is no different, so please only click if you dare )
Current mood:
crushed
Monday, August 9, 2010
9:51PM - Happy birthday !!!
Happy Day,
alisanne



Current mood:
chipper
Sunday, June 27, 2010
10:05PM
Here are pictures from my family's trip to South Dakota:

Follow the link to my LJ Friend's page

I was having trouble uploading to IJ.
Current mood:
confused
Saturday, June 26, 2010
8:54PM - Motorhome Family Trip 2010
My three and husband all packed into our motorhome (28ft Mallard for those counting) and took off for the Black Hills of South Dakota, USA. We had a great time! We saw lots of things, did many more, and had great homecooked meals (hamburger, Brats, salmon, chicken, pizza). Our first and last nights also had severe weather. What fun those are in a motorhome! But we are still here and now watching a movie in the creature comforts of the motorhome. When we get back home tomorrow I will try to post a picture of some of the things we saw and did.
Yay for family vacations!
Current mood:
satisfied
Sunday, June 6, 2010
Thursday, June 3, 2010
10:10PM - Happy Birthday, Ptyx!!
A special birthday wish for a dear friend who never fails to entertain me and make me think with each post she makes. Happy Birthday!





Current mood:
cheerful
Navigate: (Previous 20 entries)